Hello Everyone,
As part of our new initiatives in the Energy industry, we have brought on board a new advisor to help Freedom Motors with bringing our technology to market.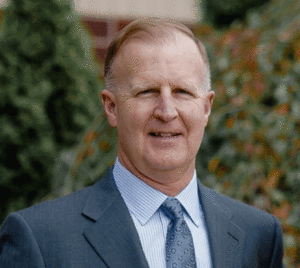 Mike Smith is the Founder and Chief Executive Officer of Acacia Security, a Maryland Corporation, providing consulting services to enhance the security and resilience of Energy Sector industrial control systems. Prior to founding Acacia Security, Mike was the Senior Cyber Policy Advisor to the Assistant Secretary in the Office of Electricity Delivery and Energy Reliability (OE) at the U.S. Department of Energy (DOE). He was responsible for coordinating all ICS cybersecurity activities that could impact the Energy Sector, to include legislation, policies, threat information sharing, best practices, and research and development. Mike established and led the Cybersecurity Risk Information Sharing Program (CRISP) with the Electricity Subsector; current participants provide electric power to more than half of the continental U.S. customers.
Prior to becoming Senior Cyber Policy Advisor, Mike stood up the Global Initiatives Directorate in the Infrastructure Security and Energy Restoration (ISER) Division at DOE. As the first Director, he managed a team of nationally recognized subject matter experts with a multi-million-dollar budget. He led the effort to draft and execute an agreement with the Kingdom of Saudi Arabia (KSA) to provide technical support designed to enhance the security of its critical energy infrastructure. He also co-led and/or supported U.S. delegations to the KSA, Kuwait, Qatar, UAE, Turkey, Kazakhstan, Azerbaijan, and Colombia.
After retiring from the U.S. Army Judge Advocate General's Corps in 2004, Mike was a consultant at Booz Allen Hamilton (BAH) until 2008 when he accepted a position at DOE. While at BAH, Mike supported several Department of Defense offices on a variety of critical infrastructure security programs, to include the Global Information Grid (GIG) Support to Mission Assurance Task Force as well as the Defense Industrial Base Information Assurance Task Force. Mike also supported the Office of the Deputy Assistant Secretary of Defense, Networks and Information Integration/CIO in preparing and publishing the Committee on National Security Systems (CNSS) sponsored white paper "Framework for Lifecycle Risk Mitigation for National Security Systems in the Era of Globalization".
During Mike's Army career, he served as a uniformed lawyer in a wide variety of domestic, international and combat deployed positions. In 1990, he deployed from Germany with his unit to Operation Desert Storm/Shield. On September 11, 2001 he was sitting in the Pentagon supporting the Army Operation Center as its resident legal advisor when the plane hit the building. Prior to attending college and law school, Mike served in the Air Force as a Ground Radio Repairman.
Mike holds a Master of Laws in International and Comparative Law from Georgetown University and another Master of Laws in International and Operational Law from the U.S. Army Judge Advocate General's School. Mike went to University of Oklahoma to get his JD and bachelor's degree in Political Science and English.
Mike has published several articles, the last of which was Electricity Subsector Operational Technology in the Cloud, The Institution of Engineering and Technology, Engineering & Technology Reference (May 13, 2016).
Mike's professional and educational experience will tremendously help Freedom Motors. With his in-depth knowledge of North American energy infrastructure, we look forward to his advisory role.
Welcome to the team Mike!
https://www.linkedin.com/in/mike-smith-a8979554/
Regards – Dave