Hello Everyone,
As you know we have been working hard to secure subject matter expert advisors to help take us to the next level, and previously have announced the participation of Mike Smith and Sudheer Kuppam to that end.
This week I would like to welcome our third Strategic Advisor, Adriann "Andee" McCoy to our team.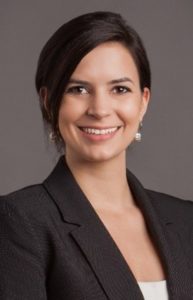 Andee has worked in the electric Transmission & Distribution (T&D) Industry for a number of years, recently working for Smart Wires, a transmission technology company based in Silicon Valley, as Vice President of the Western Region leading all technical, sales, and customer relationship efforts across Western North America. Prior to that, she worked at Burns & McDonnell where she started her tenure as a substation design engineer and project manager and ultimately became the T&D market strategy manager, leading strategic pursuits and helping expand to the European market.
Most recently Andee has started her own utility consulting practice, working hand-in-hand with electric utilities and stakeholders to meet their organizational goals and address the rapidly-evolving challenges facing the energy industry.
Andee is helping Freedom Motors with our efforts to engage California utilities & other energy industry companies on projects in micro-grids, compressed air storage, and renewable energy. You can learn more about Andee McCoy's experience through her LinkedIn site at https://www.linkedin.com/in/andeemccoy/
Please join me in welcoming Andee to our team!
Best Regards – Dave