So…I have been working on developing the ICO plan for Freedom Motors.  This plan requires not only a lot of details surrounding the coin mechanics,  but also the business opportunities, potential growth in value for the crowdsale investors, and a lot of expert advise.  It's definitely a huge task to manage.
I wanted to do a couple things:
– Let everyone know the current status of our ICO plan
– Talk about some of the other activity at Freedom Motors
Right now I am working with a team of 4 other professionals to develop the ICO plan & whitepaper, and a Business Plan for Freedom Motors based on the ICO funding.   My team is still in stealth mode, but together we have put together the first draft of the business plan, while I am working on the ICO whitepaper.
We have not yet decided on a launching platform, but we must finish the ICO whitepaper to submit to potential partners.  We are looking at several full service outfits for this purpose.  Generally ICOs are treated as security offerings by the SEC, so we have to follow some pretty strict guidelines and these companies are very capable of doing this.
I have created some coin "art" for our token, which I am including below.  It's not the final version, but I am looking for feedback, good and bad.  We have shared this publicly already, but I wanted to also include it in the blog.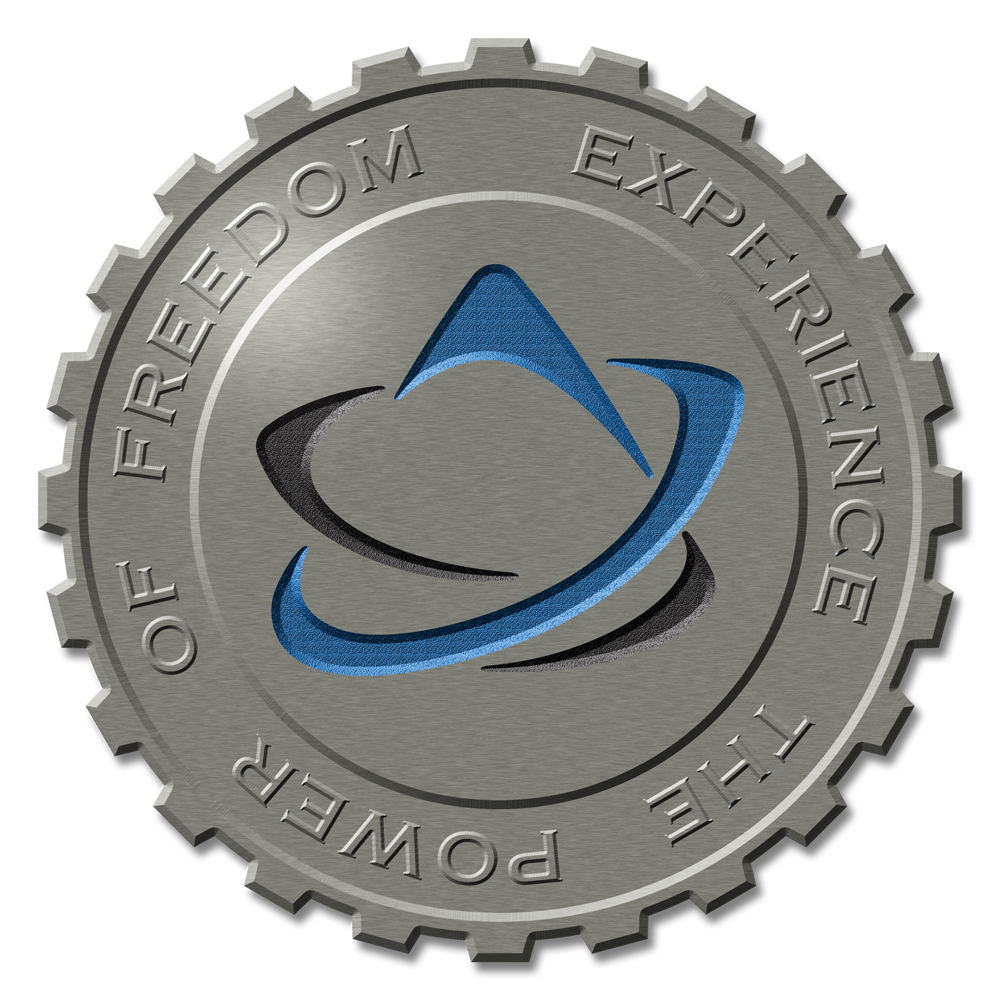 We still have to pick a token name and create a website for the ICO, but the website may have to wait as our ICO launch partner will want to be part of the implementation.
So, that's the status of the ICO.  Now let me talk about the activity here at Freedom Motors.   As announced at the 2016 Shareholder's meeting, Freedom Motors is currently in a signed Joint Venture contract to license the motor design, sell some of our manufacturing equipment, and assist in building a high-volume manufacturing facility.  This JV has not yet been funded, but we are still signed onto the project.  A lot of people have been critical of this JV, but we are still committed to it as long as the funding comes through.  However, this will not impact our current plans for the ICO and entry into the biogas generator market.
We are currently in very preliminary talks with a few companies that could potentially join us in a new JV to build and market the Rotapower® biogas generator.  We definitely want to work with an OEM to help us bring this to market.  To that end, we plan to use the money raised from the ICO to establish a low-volume manufacturing line for the engines.  These engines would be sold to the OEM for the biogas generators.  This plan could change in the coming weeks, but this is where our thinking is currently oriented.  We have many interested partners who would love to buy the engine, but none yet willing to invest the money to get our manufacturing up and running.
Because methane mitigation is a low-volume, high-margin market, we believe we have a strong business case for the opportunities now  possible with the global efforts in reducing methane emissions, especially when compared to the more expensive options that industry and agriculture currently have available to them.
In pursuit of this effort, Freedom Motors has recently applied to join the Project Network of the Global Methane Initiative(GMI).  You can read more about this organization on their website, but "the GMI is the only international effort to specifically target methane abatement, recovery, and use by focusing on biogas (which includes agriculture, municipal solid waste, and wastewater), coal mines, and oil and gas systems. "  We hope that becoming a member in the Project Network will open up many additional opportunities to promote our technology.  Here is a short video from the GMI on biogas and the technology currently being used to mitigate atmospheric emissions.
In my next post, I'll talk a little bit about my experience at a blockchain knowledge sharing event last week at the Sacramento Hacker Lab.
Best Regards – Dave