I attended a bi-weekly networking event that discusses cryptocurrency at the Hacker Lab in Sacramento this past January 8th.  The Hacker Lab is a members-only maker space which has a bunch of equipment available to use, along with various meetings and classes.   While there, I learned about and signed up for  an Ethereum Smart Contracts course, just to learn how exactly these work (the basis of most ICOs use tokens, which are essentially Ethereum smart contracts that use a standard known as ERC-20).
I also met a gentlemen by the name of Ken Anderson, the CTO of Mingo.  I got to talk to Ken for quite a while, and learned a lot from him about some of the pitfalls of an ICO, as Mingo just recently completed a Pre-ICO sale.  I shared the whitepaper Freedom Motors produced on using the Rotapower® engine for mitigation of methane emissions, and hopefully I can reconnect with him in the near future.  If you are interested, Ken is giving a talk about their ICO experience so far at the next Bitcoin Bi-Weekly Meetup at the Hacker Lab in Sacramento, on  January 22nd.
I have been doing various IT activities around the FM office.   There was a very old Windows NT system (remember Windows NT???) that has a lot of CNC control files that we wanted to backup, so I have been working on getting all the important docs off of that.   The system didn't boot at first, and the drives in that system were old SCSI drives (remember SCSI?!?!?).  The SCSI host controller, even though it was a PCI card, was unable to work with newer systems' BIOS.   Luckily I managed to get the system booted with a different graphics card…but what a pain!  Man how times have changed!  I'm using xcopy to backup all the data…you old timers probably remember xcopy!  (Which, BTW, can still be run on Win 10)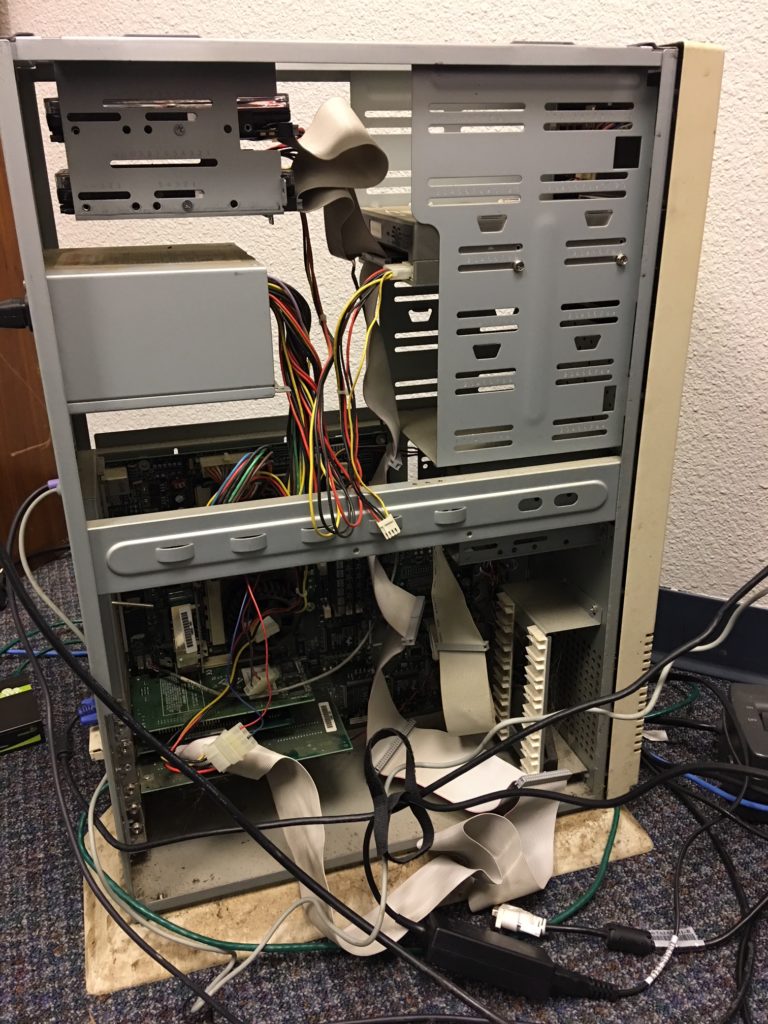 I've started working on the second draft of the ICO Whitepaper.  I'm trying to keep it fairly short, less than 20 pages.  We have lots of other documentation we can reference for our technology, so I'll just make sure we keep those available online so that they can be easily downloaded and accessed.   My team has an updated version of the FM business plan for supporting the biogas gen-set business, and we are reviewing that tomorrow.  We will publish the business plan, or at least an executive summary, along with the ICO whitepaper when we launch.  We don't have a launch date yet – we have to finish tying up all the details in these documents before we can engage with an ICO launch partner, but we are making good progress.
If you have any questions, feel free to let me know.  BTW, I have been seeing some SPAM POSTING in the Comments – something about making rubber band bracelets.  I opened up Comments to anyone so that it is un-moderated, but I will put moderation back in if we get too much junk being posted in the comments sections.  If you see anything that should not be there, please let me know!
Best Regards – Dave