Hi Everyone,
I made a few changes on the Freedom Motors website over the last couple of weeks.  Some of these changes were only cosmetic, but I also added a collection of brochures and whitepapers that can be downloaded in PDF format.  There is a "Documents" page under the "About Us" menu where you can download these new documents.
We published 4 new whitepapers on the website about the Rotapower engine that cover performance, emissions, reliability and manufacturability.  These short papers have a wealth of information about the Rotapower engine, its development history and technological advantages.  I'm including links to papers here:
In other news, some of you may have noticed that I published on Facebook a "sneak peak" photo of the biogas generator prototype that is being built by our partner in Canada (image below).  The generator is almost complete – they are waiting on a few final components before initial testing is started.  We plan is to install the generator at Cape Breton University where it will undergo rigorous testing in a laboratory setting.  This will give us many advantages as we can carefully control the fuel mix and closely monitor emissions as well.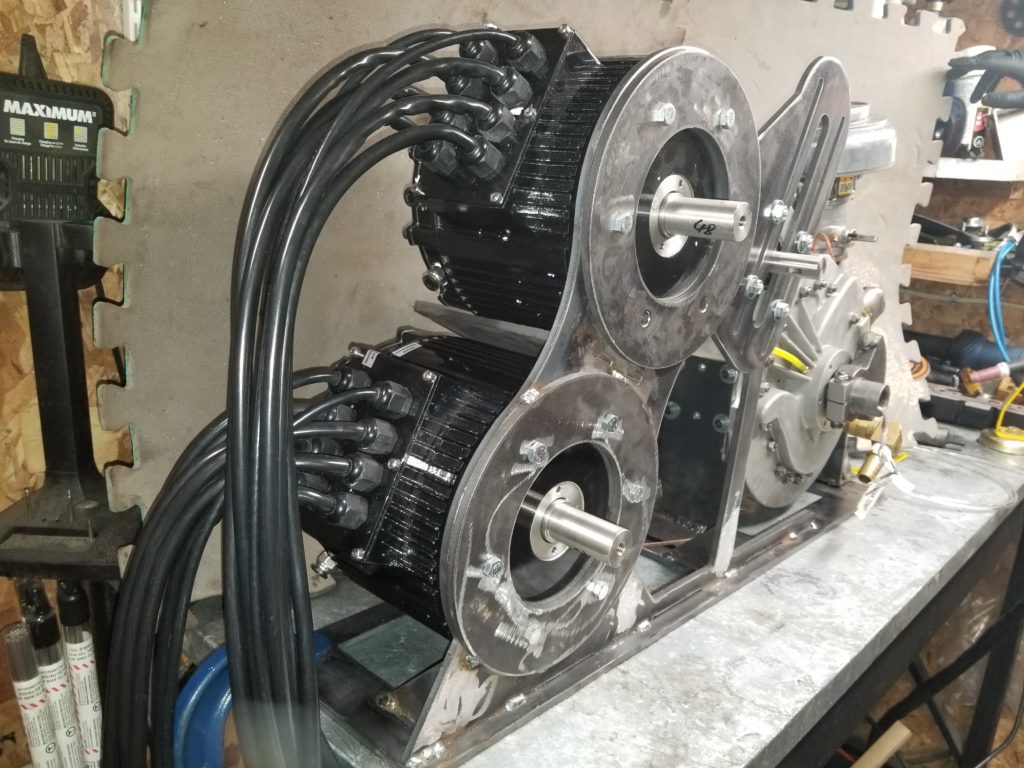 Dr. Paluru and I are traveling to India next week to meet with investor groups as well as government officials.  On this trip we are pursuing both investment funding and future high-volume manufacturing capability.  We will be back just before Christmas.
I took a couple photos this week of Dr. Moller and Dr. Paluru holding one of our latest model 530cc engines.  This 32 pound engine has a maximum output of 125 HP when running on ethanol.
Regards – Dave