Hello all,
My apologies for a long hiatus from the blog. I have been working away helping our COO to revamp our web portal, working with our advisors to explore opportunities in the energy industry, research opportunities, finding strategic partners for us and signing MOUs with them.
These are exciting times for Freedom Motors and I am glad to be part of it, serving you all. I would like take this opportunity to give you all an update of our India trip.
The trip was mainly 4 fold.
Explore investment opportunities in India
Explore strategic partnerships for manufacturing
Try to understand the political base in India and also engage with some of them.
Explore potential partners and companies for assisting us in research, sales, advertising in India.
We were extremely successful in all fronts. Although we did not come back with investment, we were pleased by the fact that there was a lot of interest for Freedom Motors and our products. I truly believe that with this experience we can attract good investors in the next 90 days.
With respect to manufacturing we have identified a potential partner who has a huge manufacturing facility (ideal for us) and is currently manufacturing long-range fixed-wing drones. They are ready to work with us to use our engines in their drones and also manufacture FM engines for our demand.
On the political base front, we were successful in meeting with the top Government officials. David and I met Mr. Mynampally Hanumantha Rao (https://en.wikipedia.org/wiki/Mynampally_Hanmanth_Rao), an accomplished politician and part of the Government of state of Telangana in India. He is currently a Member of Legislative Assembly from Malkajgiri Constituency in the state of Telangana. He is also a General Secretary for the state of Telangana and District President for Greater Hyderabad in his party, Telangana Rashtra Samithi (TRS)
He was kind enough to spend some time with us and assured us to provide all possible help from his Government when we start our manufacturing. I have attached a photo of him and I that we took after the conclusion of our talks.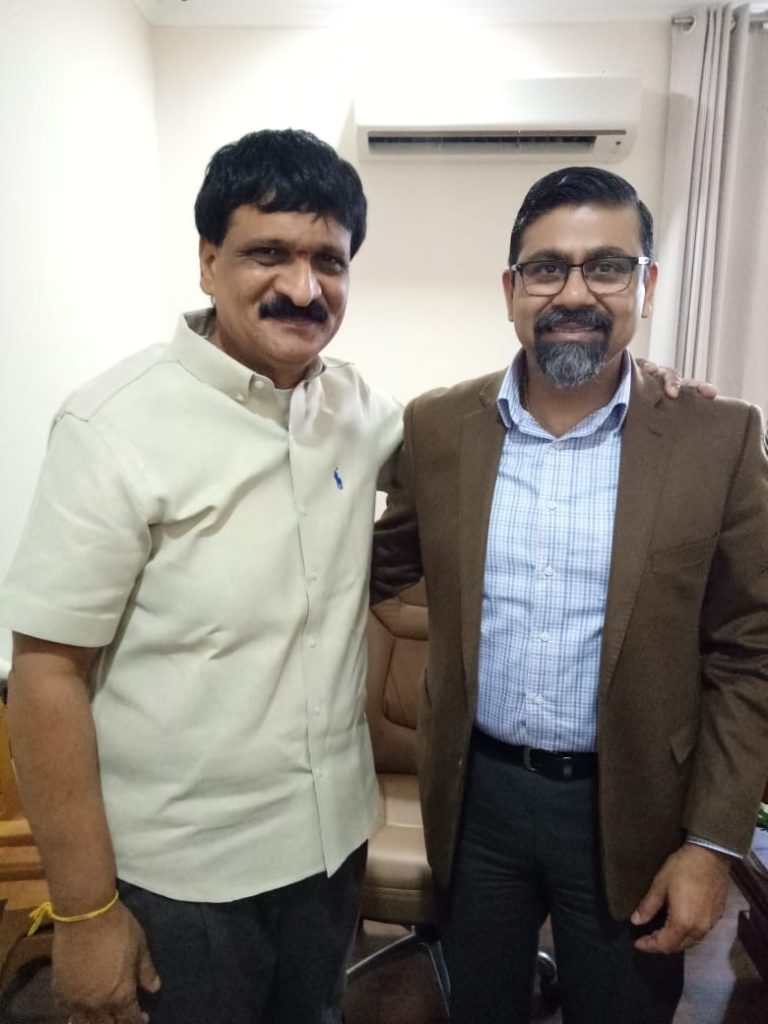 Lastly, we met with several CEOs and executives who pledged their support and help for Freedom Motors. We are also having some discussions with an established firm that pioneers in sales, marketing and advertising. We have also spoken with several folks who are willing to help us establish Freedom Motors in India.
There is a lot more to do and a lot more to come. I am happy that my friends and family have come through and are continuing to help us become successful.
Sincerely,
Subhash